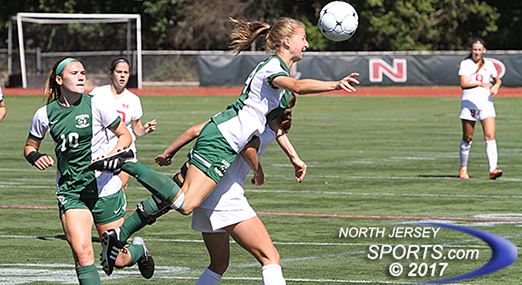 Highlands' Mischler runs into a winning position
ALLENDALE - There were less than 30 seconds to go in regulation. The sun was beating down on the artificial surface, the two teams had expended a lot of energy over the previous 79-plus minutes.
READ MORE...
September 13, 2017

Cresskill wins its third straight

SADDLE RIVER – With two blowout wins, the Cresskill girls soccer team was off to a good start but it was time to see how the Cougars would react to an adverse situation.

READ MORE...