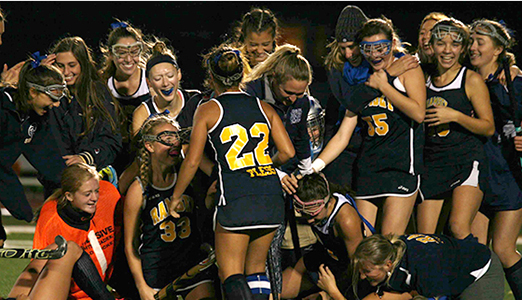 Hawtin scores twice, Ramsey scores its third straight county title
ORADELL - The position of left wing is one that requires both sheer aggression and a tremendous amount of patience and it is a position that Ramsey's Lexi Hawtin has grown to love and appreciate.
READ MORE...
October 11, 2016

D-E gets county tournament win

ENGLEWOOD – It has been a rough few years for the senior class of the Dwight-Englewood field hockey team. Winning games has not come easy and the Bulldogs have not seen any success in the Bergen County Tournament.

READ MORE...

September 22, 2016

Wayne Valley's expectations on the rise

WAYNE – When the Passaic County Tournament surfaced in 1975 it was with great pride that Wayne Valley could lay to being the county's first-ever championship field hockey team.

READ MORE...

September 17, 2016

West Milford makes a statement

WAYNE – With county championship in three consecutive years, Wayne Hills has set itself apart from the rest of its Passaic County competitors.

READ MORE...