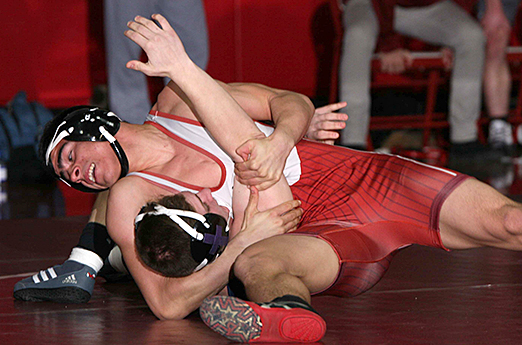 Pompton Lakes keeps its cool in semifinal win
POMPTON LAKES - With 10 seniors on the roster, Pompton Lakes head coach Scott Mahoney knows that while there is a task at hand he is just trying to enjoy these last few weeks with a group of kids he has literally watched grow up right in front of his eyes.
READ MORE...
January 9, 2018

Pompton Lakes pulls away from Saddle Brook

SADDLE BROOK - Even though the score was back-and-forth through the first quarter-plus of Monday afternoon's road game at Saddle Brook, Pompton Lakes was comfortable.

READ MORE...

September 10, 2017

Cresskill holds off Saddle Brook

SADDLE BROOK – Just a couple of ticks more than four minutes had been played in Saturday's season opener when Cresskill quarterback Mike Ferrara bullied his way in from just one yard away to give his team the lead.

READ MORE...